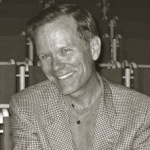 SERVICES
Engage Paul Hess as conductor, illustrator, lecturer and teacher, together, separately, or in combination, adapted to your organizations specific desires.
CONDUCTOR
As a creative and versatile musician with an extensive conducting career Paul Hess is the right person to engage for any conducting work.
VISUAL MUSIC SHOW
A unique synthesis of music, visual art, creativity, pedagogy and performance. The show is simultaneously a lesson, a creative event, a spontaneous demonstration of visual and musical artistic unity.
ILLUSTRATOR
Illustrating for educational brochures, Internet presentations and lectures, television, DVD series, projections, programs, posters, cartoons, publications, auctions, publicity…
PICCOLO OPERA
Courses and workshops teaching all aspects of opera to adults and children.
ONE DAY OPERA
This workshop offers an insight into the colorful world of Opera suitable for all ages and levels open to individuals, schools or companies as a team event.
PIANIST
Opera coach, accompanist, lectures with musical examples played at the piano.